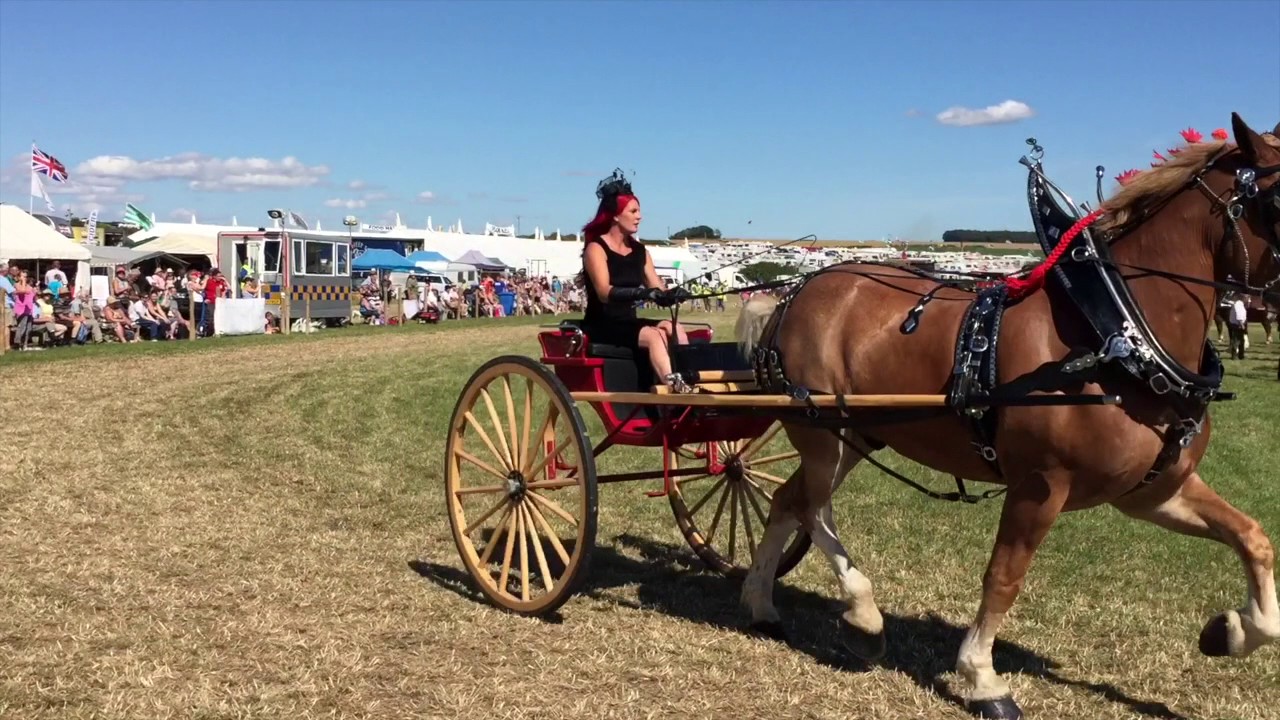 The Great Dorset Steam Fair – A Heritage Mecca!
If you are looking for an excellent educational, action packed day out for all the family, you'll love the Great Dorset Steam Fair. Traditionally this English fair is held at the village of Tarrant Hinton, near Blandford Forum in the heart of the beautiful Dorset countryside. Further directions are superfluous. Just find the village on the map, head in that direction and follow everyone else!
From small beginnings this annual event has become one of the favored places for those interested in how people lived, worked and played in bygone years and it is now justifiably recognised as "The National Heritage Show" as well as being regarded as the leading show of its type in the world. The spectacle covers an enormous showground, at over 600 acres being one of Europe's largest outdoor event locations. 2020 sees the show celebrate its 52nd year.
If its heritage related, you'll find it at the Great Dorset Steam Fair. Each year we assemble the largest collection of steam & vintage equipment and rural displays to be seen anywhere in the world and take visitors on a giant trip of nostalgia into the days of yesteryear. Everything that was great in British engineering and craftsmanship can be seen, it really is a look back at our wonderful heritage when Great Britain was workshop to the world. Overall there are over 2000 exhibits at the show including an incredible gathering of over 250 full steam engines.
You can stand amazed at the variety of the authentically shown demonstrations and the sheer scale of the show means that there is always something new to see. For the first time visitor seeing the Great Dorset Steam Fair can be quite an awe inspiring and impressive site, a sea of exhibits and attractions that can take your breath for a moment.
The Great Dorset Steam Fair is a typically British event offering a unique blend of nostalgia and entertainment. A living, breathing museum unmatched by variety and scale, a heritage mecca showcasing Great Britain's rich industrial, agricultural and leisure history.
There is no other event like it anywhere in the world which is why over 100,000 visitors attend each year both from the UK and abroad. People say there is an almost mystical quality about it and as one devoted follower has put it, "It really is the greatest show on earth".
We have something for everyone, whatever your interests! Maybe you are a collector, a steam fanatic, an exhibitor, a heavy horse fan, an avid camper, a music fan or just on holiday in the South of England over the August Bank Holiday weekend and fancy an excursion to what is described as the most remarkable show on earth!
Browse through our website and you will find everything you need to know about the show, whether you have visited it before or if you are a complete beginner. You can contact us with enquiries to do with anything relating to the show by just clicking on the contact us button. You can see all of our features detailed on this site, and keep track of days to go, check trade stand prices, information on attractions and exhibiting, see details of tickets for visitors, advanced booking incentives, camping and entertainments amongst other valuable information.
Some Interesting Statistics
At over 600 acres, the showground is one of Europe's largest outdoor event locations.
With 1,000 trade stands, 2,000 exhibitors and their families, together with our campers on the public campsites (5,000 caravans and tents) it is estimated that the population living on site amounts to 25,000 people at any one time.
Total number of people expected to see the show is in excess of 200,000.
To cope with the large crowds the show brings in around 700 portable toilets and has to dispose of around 76,000 gallons of effluent!
Around 200 tonnes of rubbish is taken away each year!
Each year there are more than 300 paid staff and volunteers working during the five-day show period.
Each year we have 360,000 promotional brochures, 65,000 car window stickers and 65,000 posters printed. These are printed 9 months before the show and then distributed over the next few months all around the UK and to overseas destinations.
Due to planning regulations, we have a total of just 28 days to turn a working farm into a major event showground, to hold the event itself and then to clear the site afterwards (back to a working farm).
Over 2 miles of water piping is laid and over 3,100,000 litres of water is used during the show each year! 2,100,000 litres are used by the steam engines alone, along with 1,000,000 litres used for domestic and drinking purposes.
Over 10 miles of electric cable are used with over 100 floodlights erected and 200 socket outlets placed. 30 large generators have to be hired each year and just one generator is powerful enough to supply electricity to a small village. Electricity has to be provided to 6 entertainment areas, 4 shower blocks, other marquees and to our administration and emergency services centre.
Each year over 200 tonnes of steam coal are used!
80 tonnes of wood will be cut in this year's woodsawing section.
16 acres of corn is cut each year before the show begins, by an old time binder, with 6 large corn ricks then erected in readiness for the threshing demonstrations. The reed from the demonstrations is then sold to local thatchers who use it on thatched cottages all over Dorset and the neighbouring counties.
2,700 6ft high heras metal fences are used to secure the perimeter of the 600 acre show site.
The on-site Medical Centre deals with an average of 500 cases each year ranging from a wasp sting to a broken leg.
Secure Your Accommodation
To secure B&B or hotel accommodation locally for Steam Fair week, you need to book early as by the end of June little is left and the nearest available is 20 miles away in Poole, Bournemouth or Salisbury.