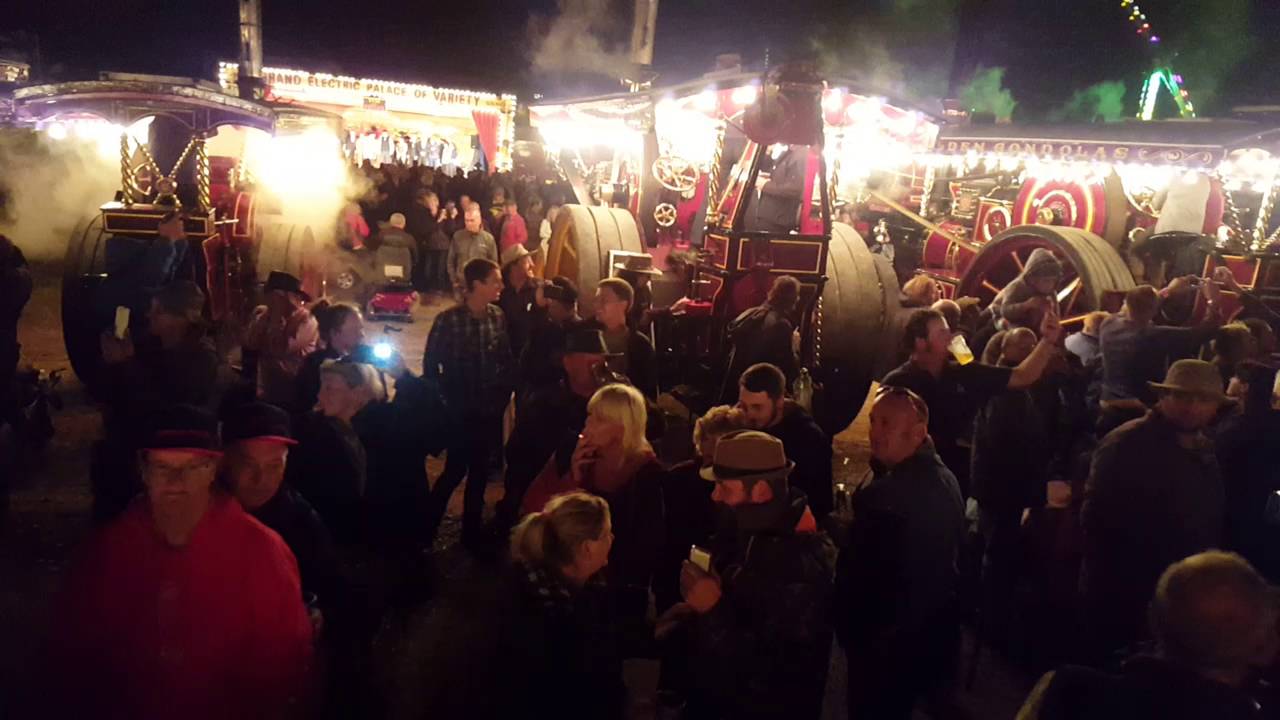 Day or Night we have your expectations covered!
As the sunsets here at the show, the majority of the day displays are taking a well-earned rest, as dusk sets in and the electric lights go up, join us for an evening like no other…
"Roll Up, Roll Up" and let your senses be awakened, marvel at the largest steam showman's line up in the World, live music around every corner, adrenaline rides from every era, the original variety acts on display, listen to the sounds of the show!
As the whistles ring in midnight, the final encores of the evening echo in the air, take a moment and reflect on the day that has just left, a 16 hour show and just think… what will tomorrow bring, the passion and enthusiasm of our exhibitors all singing to the same tune of entertaining.